Domestic Base Grain Malts
These pale malts are domestically grown and processed. These are the basic grains for making all-grain beer. These excellent brewing grains are made by Briess malting.
| | |
| --- | --- |
| Pale 2 Row Barley (0410)- A plump grain, two row barley will give a slightly higher extract per pound than 6 row. Traditionally used as a good malt for making beers of all types. | Pale 6 Row Barley (0404)- This grain contains a higher quantity of enzymes than two row. This is a good pale malt to use when making beer with adjuncts, (corn, rice, wheat, etc.) A higher enzyme count will also yield a faster starch conversion. |
---

Domestic Specialty Malts
These grains are roasted after being malted to provide different color and flavor characteristics. An excellent addition to malt extract beers to increase flavor and to adjust color. All malts are rated for color using the Lovibond rating system listed in parentheses. The higher the number the darker the color. Using specialty grains is very easy and adds greatly to the flavor of your beers. Use from 1/2 lb to 2 lbs. in a batch with 1 pound being the most common. First the grains need to be crushed. This can be done by placing the grains in a plastic bag and then crushing them with a rolling pin. Then place the grains in either a muslin or nylon grain bag and steep them in your brewing water before adding the malt extract. Steep the grains for 15-20 minutes in 120° - 165°F water. When finished remove the grains from the pot, add the malt extract and brew as you would normally. Have fun experimenting with these specialty grains to add some new and exciting flavors to your home brew!
Vienna Malt (5°L)- This malt contains starches that can be converted by mashing. A golden to orange color and is a good addition to a German style lager.
Crystal Malt (10°L, 20°L, 30°L, 40°L, 60°L, 80°L, 90°L, 120°L)- A coloring staple in both ales and lagers. This grain doesn't contain any fermentable sugars and is both a sweetener and coloring agent. Add Crystal malt to any beer to enhance the flavor.
Please choose the Lovibond type before adding item to the shopping basket.
Cara Pils®- A hard crystal grain that is helpful in improving head retention and stability. This grain will not impart color or flavor to your beer.
Wheat Malt - A malt made from domestic wheat which is used in making the traditional summer drink of Germany. Use in the mash with 6 or 2 row malt for ease in conversion.
Munich Malt (10°L, 20°L) - A lightly roasted grain that imparts a malty aroma and flavor to beer. Can be up to 70% of total grain in an all-grain batch. Please choose the Lovibond type before adding item to the shopping basket.
Victory® Malt (25°L) (Toasted)- Used in many English style ales to impart a warm earthy flavor. Imparts a distinctive British flavor to beer.
Special Roast® Malt (45°L)- An interesting grain to experiment with, it imparts a deep orange color and a nutty flavor.
Roasted Barley (300°L)- A classic addition to stouts and porters. If used in small quantities will impart a deep red color to beer. Also added to impart a coffee like flavor in many British style dark beers.
Chocolate Malt (350°L)- Used to enhance both the flavor and color to dark beers. A flavorful malt that imparts a taste true to its name.
Black Patent Malt (550°L)- Although a very dark malt, it has very little in the way of flavor. A good malt to use if you want to darken a beer without adding additional flavor. Many commercial American breweries use this to make a dark beer without the heavy flavor.
Black Barley (550°L)- This is simply un-malted barley that has been highly roasted. Used as both a coloring agent and for adding a bitterness that can be found in Irish style stouts.
Flaked Barley - Frequently used in Stouts (especially Irish style Dry Stout) to add body and produce a creamy texture.
Flaked Wheat - Used primarily in Belgian style Wheat Beer (Witbier). Imparts less sweetness than malted wheat. Can be used as a substitute for unmalted wheat and poses fewer problems when mashing.
Flaked Corn - Used primarily in light lagers. Adds convertable starch without adding color or much flavor. Popular in American style "light beers".
---

Muntons Imported Grain Malts
Munton's has been producing quality grain malts for the brewing industry for over 80 years. They are a recognized leader in the malting industry and produce a nice slection of grains for the home brewer. Many brewers prefer to use imported British ingredients to make their British style ales.
| | |
| --- | --- |
| Muntons Pale- Great for making authentic ales from the UK. A well modified malt with good enzymes. A great base malt for many kinds of beer. | Muntons Maris Otter- 100% Maris Otter barley. Great for making English ales. |
| Muntons Light Crystal (60°L)- Imparts a wonderfully warm character. Excellent in light to medium ales of all kinds. Both the light and dark crystal have a slightly nut like flavor. | Muntons Dark Crystal (135-165°L)- Imparts a wonderfully warm character. Excellent in medium to dark ales, especially brown ales, and porters. |
| Muntons Chocolate (135-165°L)- Imparts a wonderfully warm character. Excellent in medium to dark ales, especially brown ales, and porters. | Muntons Black Patent (450-500°L)- Give a dark rich color and an important flavor malt in stouts and porters. |
| Muntons Torrified Wheat- Heat treated to allow for rapid hydration for a good starch conversion. Great for adding head retention to English Style Ales. | Muntons Flaked Barley- Steamed and then rolled to provide unmalted starch in a form easily converted during mashing. |
---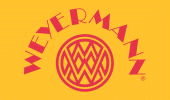 Weyermann Imported Grain Malts
From Germany. This company has been in the malt business for over 100 years. Not only do they have great base malts but a wide selection of specialty grains for both ale and lager brewing.
| | |
| --- | --- |
| Weyermann ® Pilsener Malt- A good all-purpose lager malt. Good for Pilsners and many other Central European lager styles. | Weyermann ® Vienna Malt (3-4°L)- Slightly darker in color than standard base malts, great for Vienna Lagers and Maerzens. Full bodied, golden color. |
| Weyermann ® Light Munich Malt (5-7°L)- A base malt with a good color profile. Good for adding orange or amber hues to both ales and lagers. | Weyermann ® Dark Munich Malt (8-10°L)- The darkest of all base malts great for Schwarzbiers, Munich lagers, and Octoberfests. Enhances dark beer body and aroma. |
| Weyermann Cara Red ® Malt (15-19°L)- A lighter crystal malt that gives a nice red color to ales and lagers. Also improves malt aroma and body. | Weyermann Cara Aroma ® Malt (130-170°L)- A great malt for the addition of a nice malt aroma. Also adds a reddish color perfect for amber ales and bocks. |
| Weyermann Cara Hell ® Malt (8-12°L)- A light crystal malt that gives a deep saturated color. Also improves body and malty aroma. | Weyermann Cara Munich I ® Malt (30-38°L)- Lighter munich malt perfect for Munich style lagers. Also improves malt arom and flavor when used in larger quantities. |
| Weyermann Light Wheat ® Malt (2°L)- A great base malt for Bavarian style wheat beers. | Weyermann Dark Wheat ® Malt (6-7°L)- Slightly darker in color than the light wheat malt. |
| Weyermann ® Caramel Wheat Malt (38-49°L)- A caramel malt made from wheat perfect for adding color to wheat beers. Good for hefe weizen and dunkle weizen. | Weyermann ® Chocolate Wheat Malt (300-450°L)- A dark wheat malt great for making Dunkel Weizen or darker wheat beers. Also good in alts, stouts and porters. |
| Weyermann ® Rye Malt (2-3°L)- Good for making rye flavored beers. Can be used up to 50% of grain bill for a more intense flavor. | Weyermann ® Melanoiden Malt (23-31°L)- Imparts a red color and a malty flavor for making red lagers and ales. Also improves flavor stability. Used in many styles of beer in small quantities. |
| Weyermann ® Smoked (Rauch) Malt (3-6°L)- Base malt smoked using Beechwood. Great for all types of smoked beers, and Scottish ales. | Weyermann ® Acidulated Malt (2-3°L)- Used in small amounts to ruduce pH for more intense flavors and fermentation. Lager amounts can be used in sour style beers. |
---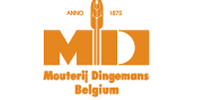 Dingemans Imported Grain Malts.
From Belgium. Dingemans has been malting since 1875 and produce grains that are highly prized for making many kinds of Belgian ales.

| | |
| --- | --- |
| Dingemans Pilsener Malt- (0443) Great for all lagers. Has a nice malty flavor. Great for tripples, whites, and specialty ales. A well modified malt that's light in color and low in protien. | Dingemans Aromatic Malt (17-21°L) Adds a strong malt flavor and deep color. Good for brown and scottish ales. A mildly kilned malt. |
| Dingemans Biscuit Malt (18-27°L) Provides warm bread and biscuit flavor and aroma. Imparts a garnet brown color. | Dingemans Special B (140-155°L) Dark caramel malt that imparts a heavy caramel taste and somewhat raisin-like flavor. |
| Dingemans Cara 45 Malt (40-54°L) Provides caramel flavor and copper color. Has a nice rich sweetness | Dingemans Cara 20 Malt (19-27°L) Has a candy like sweetness, mild caramel color and great for abbey and trappist ales. |
---

Gambrinus Imported Specialty Malt
From Canada. Gambrinus is a new player in the malting market and is located in British Columbia Canada. We are looking forward to seeing more interesting malts from them in the future.
Honey Malt - Used to add a sweet malty flavor to any recipe. Similar in style to German "brumalt" but with a distinctive honey like taste and residual sweetness. Great for using in honey beers to increase the amount of honey flavor and aroma.
---
Rice Hulls
- Used to add more husks to a mash to decrease the chance of a stuck sparge. A good addition to any beer using allot of adjuncts such as wheat, rice or corn.